The Junkluggers advantage
You'll also have unprecedented access to expert advice and guidance from your leadership. Best of all, you'll have access to a terrific support system of other franchisees, advisors, and staff to help set up your business for success:
Dedicated franchise coach
Eco-Conscious Industry Services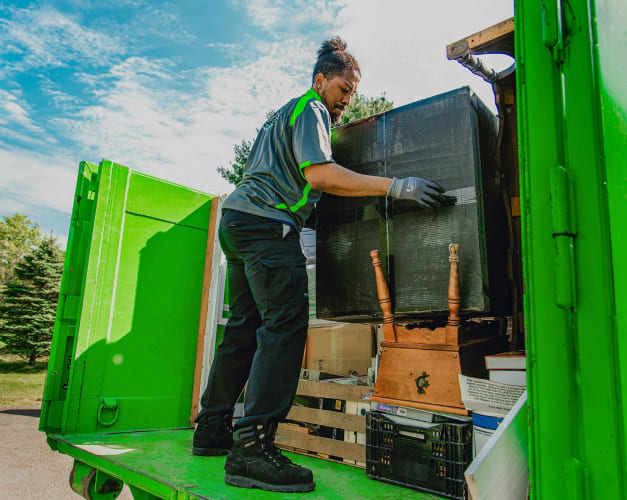 Getting your junk together
When you become a The Junkluggers franchise, we will provide you with access to resources to get you started. A few of these items include:
Our neon green trucks are anything but subtle and they are customized to cater to the needs of our customers. We have a great relationship with truck vendors to ensure competitive pricing.
Hate being tied down to the desk on the phone all day? Good! Because our friendly and well-trained representatives will manage all incoming calls so you can focus on growing your business.
With our software, you can track, manage, and analyze every aspect of your business from anywhere with an internet connection. You'll always be able to access your business whenever you need to.
CONNECT with OUR FRANCHISE DEVELOPMENT TEAM
We understand that we are not the only junk removal franchise, nor were we the first. But we are okay with that because being the first doesn't always mean being the best. We didn't enter this industry to just be a part of it, we entered with a mission to change it. We strive to be an environmentally friendly alternative to our competitors, and we take pride in our donating and recycling efforts. Contact us today to learn more!
Fill out the form below to connect:
*All fields required